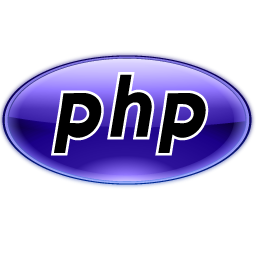 .: Click here to try PHP code :.

We have developed a server side speaker identification module based entirely on PHP language. Algorithm is estremely robust to text variations and noise. Code has been tested with 239 speakers, 2419 sound files (an average number of 10 sound files for each speaker). The average duration of each sound file is 4.56 seconds, the sample rate is 48000 Hz and the number of bits per sample is 16. Using the Leave-One-Out method we have obtained an excellent recognition rate equal to 85.49% (Top-One recognition rate).

Index Terms: PHP, source, code, speaker, recognition, verification, identification, system, wavelet, transform.


Figure 1. Web-Based Speaker Recognition



A simple and effective source code for PHP Speaker Recognition.





Release

Date

Major features

1.0

Speaker recognition based on Wavelet Transform
Text-independent algorithm
Fast and optimized implementation
High recognition rate
Fast and optimized implementation
Command-line functions
PHP language
On-line demo code available for performance evaluation



We recommend to check the secure connection to PayPal, in order to avoid any fraud.
This donation has to be considered an encouragement to improve the code itself.



PHP Speaker Recognition - Click here for your donation. In order to obtain the source code you have to pay a little sum of money: 3000 EUROS (less than 4200 U.S. Dollars).

Once you have done this, please email us

luigi.rosa@tiscali.it

As soon as possible (in a few days) you will receive our new release of PHP Speaker Recognition.

Alternatively, you can bestow using our banking coordinates:

| | |
| --- | --- |
| Name : | Luigi Rosa |
| Address : | Via Pozzo Strada 5 10139 Torino Italy |
| Bank name: | Poste Italiane |
| Bank address: | Viale Europa 190 00144 Roma Italy |
| IBAN (International Bank Account Number) : | IT-50-V-07601-03600-000058177916 |
| BIC (Bank Identifier Code) : | BPPIITRRXXX |
All the code provided is written in PHP language, with no dll or other protected parts of code (executables). The code was developed with PHP 5. The code provided has to be considered "as is" and it is without any kind of warranty. The authors deny any kind of warranty concerning the code as well as any kind of responsibility for problems and damages which may be caused by the use of the code itself including all parts of the source code.