As mobile devices become increasingly ubiquitous and play ever more significant roles in our lives, ensuring the trustworthiness and security of the information being exchanged has never been more important. But clearly, strong security should not be at the expense of user acceptance. European researchers are employing biometrics and digital signing to provide a solution.

Though security applications that verify a person's identity based on their physical attributes, such as fingerprint readers or iris scanners, have been in use for some time, biometric security has only recently started to appear in mobile phones, PDAs and notebook computers where the need for miniaturisation represents a technological challenge.

Researchers are currently investigating two main scenarios:

Embedded biometry where the multi-modal biometric authentication system is running entirely on a mobile phone. The system is designed to maximise the authentication performance and to minimise resources such as CPU, memory and speed.

Remote biometry if the multi-modal biometric authentication system needs too many resources to reach the required performance it will be hosted on a server while a minimum of essential functionalities would stay on the mobile phone such as capture, segmentation, preprocessing and feature extraction.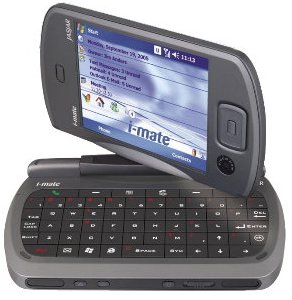 Fig.1 Personal digital assistant
.MOBI
is the first and only top level domain name dedicated to delivering the Internet to mobile devices. It is designed to guide mobile users to made-for-mobile Internet content and services that can be accessed with confidence. The
.MOBI
Registry is backed by the most prominent mobile and Internet players in the world - the very same companies (e.g. Nokia, Ericsson, Microsoft, and Google) who have delivered the promise of today's information society. There are four times as many mobile phones as there are PCs, and 1.8 billion people already have access to the mobile Web. The world's first Internet domain specific to mobile devices,
.MOBI
names have already been registered across 104 countries in just the first few months of availability. The following premium domain names are available:
If you are interested to these premium domain names please
email us
and you will be contacted for more detail.